JazzVox is ready for 2023 with a full line-up of awesome concerts!
*Artists subject to change.
Shows usually on sale 1-3 months in advance of their date here: Eventbrite – click here
Why the price increase from $38 to $47? Well… you guessed it: inflation.
Part goes to give each artist $100 more toward airfare and part goes to give hosts an extra $3/person toward food and wine costs. I'd love to give the artists a raise in general but will wait until next year for that. Woot!
Season 16 Line-up with some brief thoughts:
Jan 6 (Everett), 7 (Woodinville) & 8 (South Seattle)
We can't get enough of Gabe Dixon – This incredible keyboardist for Tedeschi Trucks Band is a brilliant composer and vocalist. One of the few non-jazz artists in the lineup.
---
Jan 20 (Bainbridge: Smart) & 21 (Seattle: Greenwood)
Suggested by Peter Eldridge and Darmon Meader (of New York Voices) this is Christie's JazzVox debut – what a voice! She brings with her the monstrously talented Allyn Johnson on piano!
---
Feb 4 (Everett) & 5 (Seattle: Greenwood)
Matt is a HUGE Pop artist in Europe. He has 10X the listeners of anyone I've ever had for JazzVox. I love his original tunes – so great! This is another of the few non-jazz concerts for this season thus far. Woot!
---
Feb 10 (South Seattle) & 12 (Camano – yes Camano!)
You likely have heard the talented Connie Evingson with Pearl Django at Jazz Alley. Now you can hear her with one of Seattle's finest – Randy Halberstadt!
---
Mar 10 (Bainbridge: Veterane) & 11 (Seattle: Madrona)
Get ready for the hyphenates! Singer-bassist Kristin Korb and Canadian singer-pianist Jennifer Scott will be swinging' our minds out with the sound of a quartet in a tidy duo package!
---
Apr 1 (Bainbridge: Smart) & 2 (Seattle: Madrona 2 – new!)
Australian vocal jazz royalty (complete with the passion for the color purple) Michelle Nicolle returns! This time she's with LA based first-call guitarist Larry Koonse. This is going to be ridiculous (in a great way!).
---
Apr 21 (Bainbridge: Brown) & 22 (South Seattle)
Australian Chris McNulty rescheduled from 2022 – so glad to have her back on the line-up. Portland-based Randy Porter is always welcome in JazzVox line-up (SO Great!) and Aussie clarinetist Adrian Galante is back (those who heard him with Greta and Tamir know how amazing this player is!)
---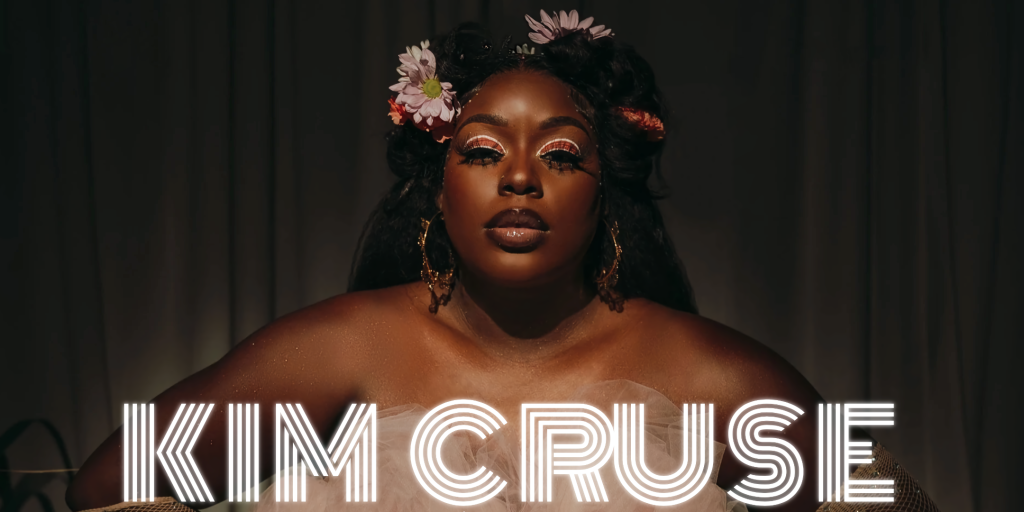 May 5 (Everett) & 6 (Madrona)
So… You didn't even know this… but Kim Cruse was supposed to be here in 2020. Since then, she was on the 2022 season of The Voice and was a FOUR CHAIR TURNER! Yes all four judges wanted her on their team! She finished in the top 10 and had such stunning performances! While she is here, she will be coming to perform for my high school students – when I told them they about died! What a gorgeous voice Kim has! Part of the non-jazz offerings of JazzVox – so excited to hear this lovely vocalist – delighted that I could rebook her!
---
May 19 (Bainbridge: Smart), 20 (Seattle: Madrona) & 21 (Woodinville)
So instead of the Grammys, Canadians have the Juno Awards. Guess who won most recently? Caity Gyorgy (pronounced "George")! I feel lucky we snagged her before she's only playing for huge clubs. She's bringing her favorite pianist with her – new to me – love it!
---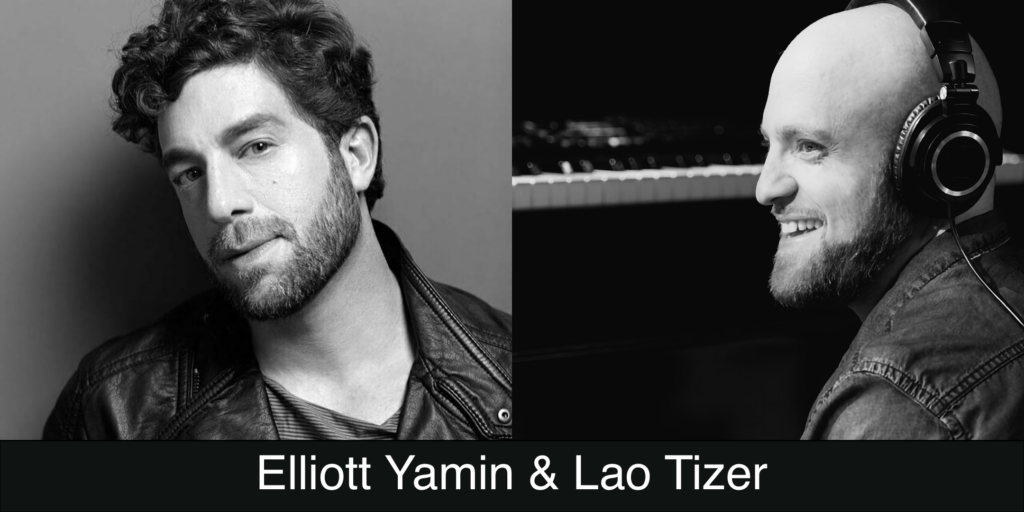 June 3 (Seattle: Madrona)
Elliott is back! Pop meets Soul perfection. Placing 3rd in Season 5 of American Idol, we were so elated he agreed to do JazzVox a few years ago. So glad he's back and this time he has instrumentalist Lao Tizer on the keys. JazzTimes said "Tizer functions on high-octane playing with long improvisational passages and intricately crafted motifs and counterpoint…". Sign me up!
---
Jun 16 (Bainbridge: Brown), 17 (Bellevue – new!) & 18 (Seattle: Madrona)
Denmark's jazz royalty returns – seriously how are we so lucky? Sinne has been gigging with Josh Nelson. Um… we are Josh fans here at JazzVox – bring it!
---
Sep 8 (Bainbridge: Brown), 9 (Seattle: Greenwood) & 10 (Bellevue – new!)
John Proulx graces our series every year – THIS time I paired him with another JazzVox alum – Dena DeRose! Two singer-pianists always make for a fun and full sound – such sweeties too. Nich's birthday weekend!
---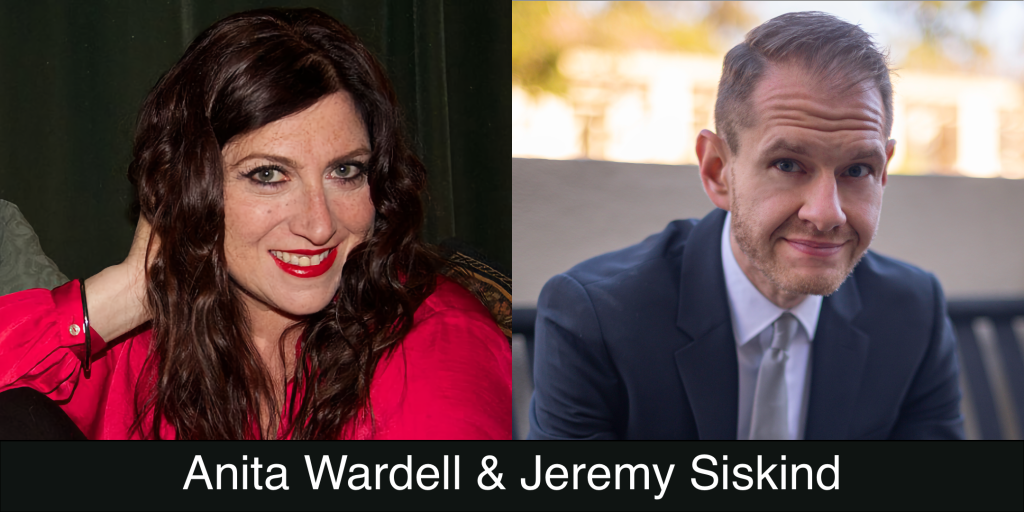 Oct 27 (Bainbridge: Veterane), 28 (Seattle: Madrona) & 29 (Camano)
Bebop and vocalese expert Anita Wardell returns to us – glad we can steal her away from her home of London.  And look who's back on the 88's – the charming and crazy talented Jeremy Siskind.  Elated to hear Anita again and can't wait to hear her paired with Jeremy!
---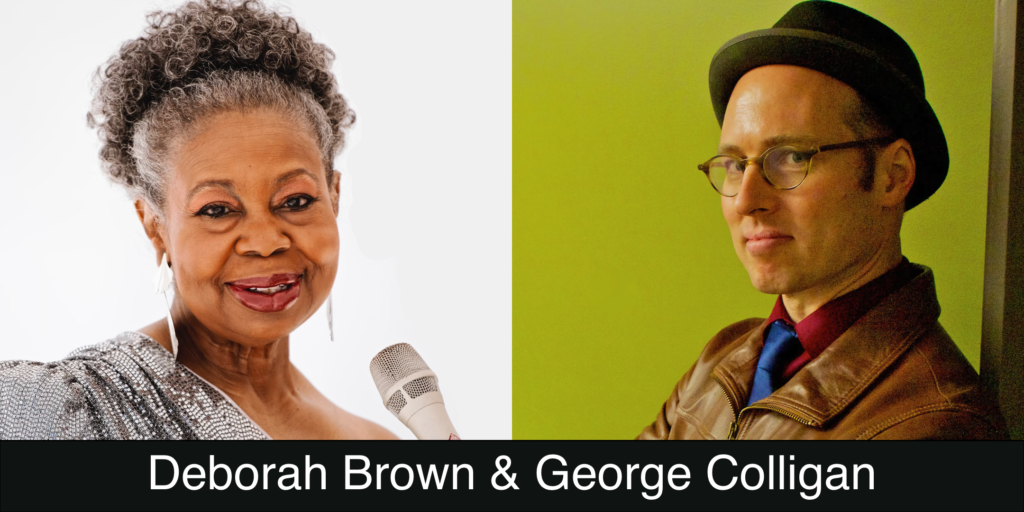 Nov 17 (Bainbridge: Veterane), 18 (Seattle: Greenwood) & 19 (Camano)
People… one of the most underrated singers on the planet – Kansas City based Deborah Brown is no stranger to JazzVox for good reason – she's SO great! Ballads, blues, bebop, swing – she slays on everything and I'll be looking forward to this concert all year! And now we know she'll have the incredible George Colligan on piano – these concerts just went from amazing to astonishing!
---
***Concerts may be added along the way and artists are subject to change.
Going to be a great year!