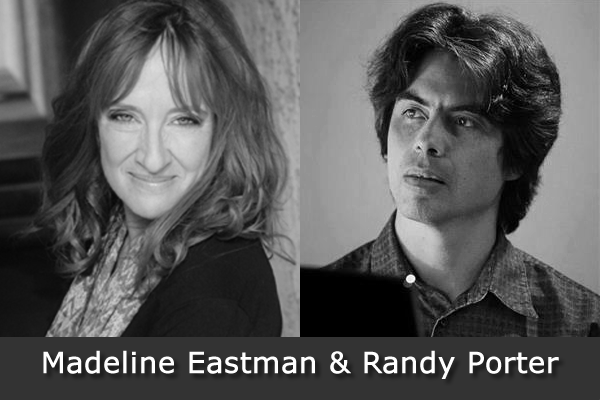 Artist: Madeline Eastman & Randy Porter
Date: March 23, 2019
Location: SouthSeattle
Doors Open and Food/Beverage Provided: 7pm
Performance: 8:00-10:00pm (with a 20 min intermission)
Reservations: ($40 per person donation)


Brown Paper Tickets Ticket Widget Loading…

Click Here to visit the Brown Paper Tickets event page.
There are no physical tickets – just your name on a guest list. Questions? Contact Nich: jazz@jazzvox.com 206-963-2430
Videos
About The Artists:
Madeline Eastman is two parts consummate vocal jazz phrasing magician and one part stand-up comedian. I'm always blown away by her musicality and usually short of breath from so much laughing. West Coast Cool… Mad is your ambassador!
Randy Porter (based in Portland, Oregon) is no stranger to JazzVox. Frequent musical partner to Portland's best jazz vocalists Nancy King and Rebecca Kilgore. Adding in Madeline, that's three of the genre's best that choose him with which to deliver memorable performances and recordings.
Artist Websites: