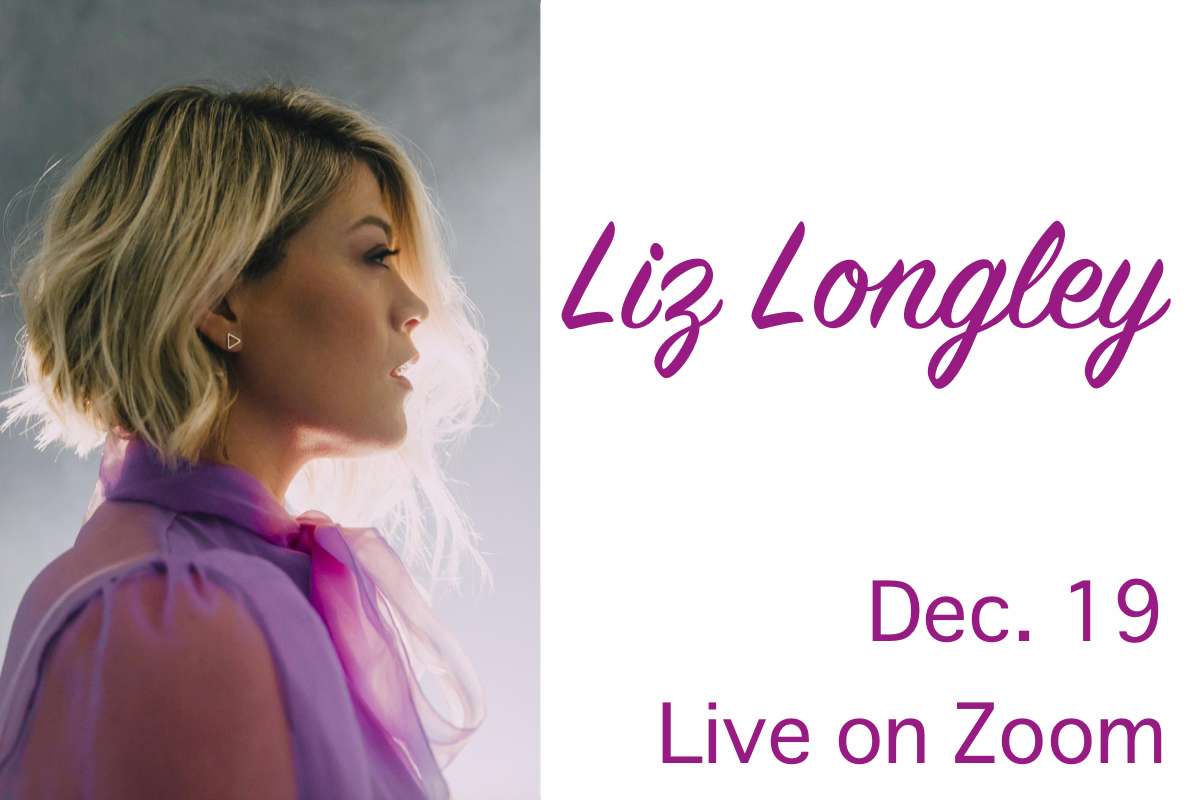 Livestream – Liz Longley – Holiday Concert
Saturday, December 19th @ 6pm Pacific / 8pm Central
Thoughts:
1) Timing: Let's get this on your calendar, prepaid and please help get the word out!
2) Money:. Payment for this show is being run through ticketleap. $20 (+ $2 service fee)
lizlongley.ticketleap.com/lizlongley-jazz-vox/
3) Technology? Eek! Anyone who hasn't used Zoom that would like to do a test run just to make sure they are able… email me
Please… not the day of the concert.
4) Sharing is Caring: PLEASE share the opportunity, but… don't give away the keys to the kingdom. In other words, let people know how to sign up and pay themselves but *don't send them the actual Zoom link* Every home tuning in should be paying. Thanks – You're Amazing!
5) Be ready for Imperfection: Liz will be amazing… but it's Zoom which can have issues and glitches. Thank you for your patience and understanding.
6) What to expect: I do want this mostly to be about music so expect about an hour of actual music. Also it's good for you to know going in… you'll be on mute most of time but I will give you the ability unmute inbetween songs to applaud. Feel free to type in the Chat section (applause, song requests, questions, etc) which they may or may not see or respond to during the show – but they will get a transcript afterward. I'm a typer so will be saying hello to you cuties during the performance.
7) Questions? jazz@jazzvox.com
Videos: