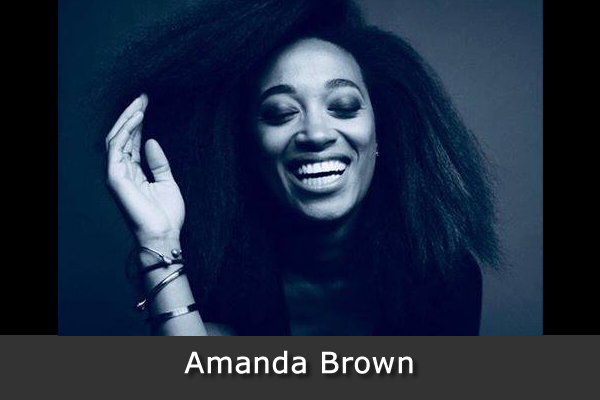 Artist: Amanda Brown
Date: April 6, 2019 (Sat)
Location: Madrona (changed from Lynnwood)
Doors Open and food served: 7:00pm
Performance: 8:00-10:00pm (with a 20 min intermission)
Reservations: ($40 per person donation)


Brown Paper Tickets Ticket Widget Loading…

Click Here to visit the Brown Paper Tickets event page.
*** BPT sends an immediate automated receipt including address/additional information.
There are no physical tickets – just your name on a guest list. Questions? Contact Nich: jazz@jazzvox.com 206-963-2430
About Amanda Brown
"That quiet thud you heard across the nation as she strutted across the stage in her leather pants and bitch heels was 12 million jaws hitting the floor …"
– Rolling Stone Magazine
The Voice may have introduced Brown to fans as a front woman, but the best singers in the world began turning to her years ago. After attending New York City's FAME school, she began working on the road and in the studio as a backing vocalist for the biggest voices in music: Stevie Wonder, Alicia Keys, Justin Timberlake, CeeLo Green, Michael Bolton, Lenny Kravitz, Jennifer Hudson, Jessie J, Gwen Stefani, and others.
The last two years have been especially busy: Brown spent much of 2017 singing background vocals on Adele's 25 world tour, then kicked off 2018 by going out with The Killers, who invited her to sing backing vocals and open for the band with her own material during their US leg.
Brown released her full-length debut Dirty Water on May 11th of 2018. Bursting with both swagger and tenderness, the album is a triumphant collection of Brown's risk-taking, pop-savvy, finely honed rock-and-roll. Brown's powerhouse vocals shout a new message of hope in the face of the oppression and violence that fuels modern headlines.
Videos
Artist Website: